JBA's strength lies in our ability to combine the skills of our multidisciplinary team to deliver a truly integrated service. Our staff are passionate and innovative professionals in their respective fields, while the organisation is committed to excellence through coordination and detail.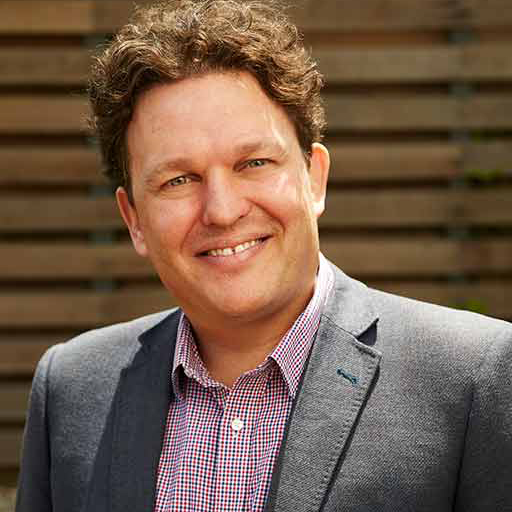 Dr Josh Byrne
BSc(Hons)(EnvSc), DipHort, PhD
Director
Josh is the Director of JBA and is a widely respected sustainability practitioner and communicator well known for his work on ABC TV's Gardening Australia program. He has a unique and integrated approach to environmental design, community engagement and environmental communication projects, with over 20 years experience in the landscape design, sustainability and media industries.
Read more
Josh regularly consults to West Australian state agencies such as Water Corporation, LandCorp and the Metropolitan Redevelopment Authority on matters relating to urban water management, environmental technology and design, and has contributed to projects around Australia.
Josh is a Research Fellow with Curtin University's Sustainability Policy Institute and the CRC for Low Carbon Living, and an Adjunct Associate Professor with the School of Civil and Environmental Engineering at the University of New South Wales. His research activities span high performance housing, water sensitive design and sustainable urban developments.
Josh is a recipient of the Australian Water Association's WA Water Professional of the Year Award, and Murdoch University's Distinguished Alumni Award for Science and Engineering. He is Patron of the Conservation Council of WA and Sustainable Gardening Australia, an Advocate for the national collaborative 202020 Vision urban greening initiative and an Ambassador for the Living Smart household sustainability program and Nature Play WA.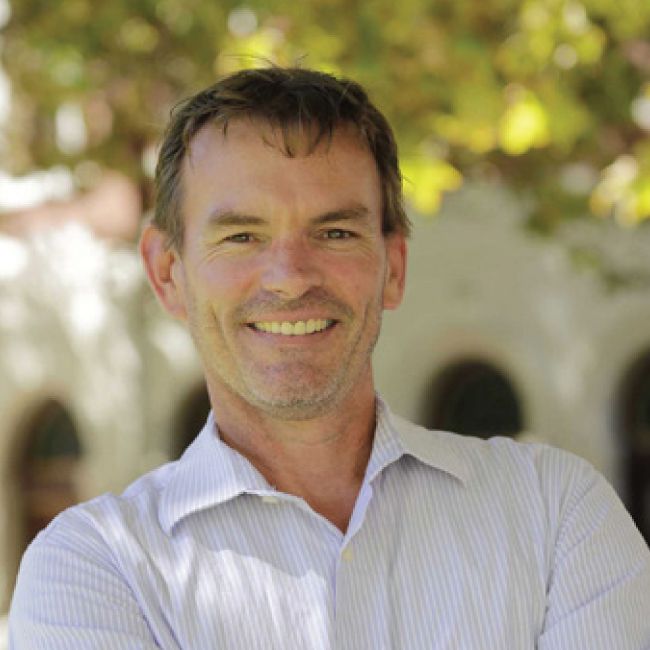 Morgan Gillham
General Manager
Morgan Gillham is JBA's General Manager overseeing the day-to-day operations of the company and its work streams. Morgan commenced work with the company in 2010 and as JBA's Senior Project Manager he has delivered numerous high profile projects for various Federal, State and Local Government Departments.
Read more
Morgan worked on the Sustainable Landscape Management Plans for the Department of Defence, the MRA's Perth Cultural Centre Revitalisation Project, which encompasses the Urban Orchard, the Urban Wetland and Musical Playspace, and a number of important water efficiency projects for the Water Corporation.
Morgan's passion for bespoke nature based playspaces is evident in his work on the Kwinana Adventure Park, the Yallingup Foreshore and school nature play areas with the Department of Education.
Morgan has has specialist expertise in commercial irrigation and hydraulic systems, which ensures that JBA's fit for purpose irrigation systems are designed for maximum efficiency, benefiting our clients and the landscapes they service.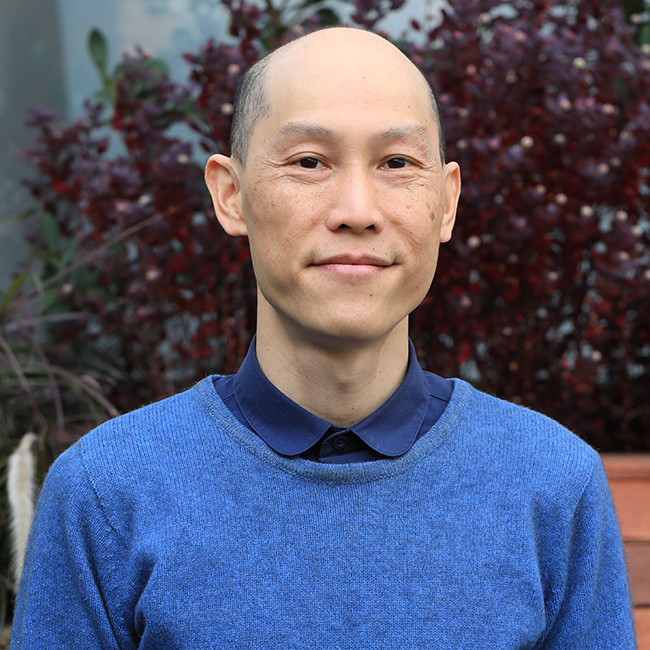 Vincent Chan Kun Wa
BEnvDes, BArch
Senior Landscape Architect
Vincent has a background in architecture and over 10 years experience as a landscape architect working on major projects in Australia and New Zealand. He has a strong understanding of the significance of maintaining the character and locality of a project while addressing the expectations of the client and the local community.
Read more
Vincent has skills in master planning, urban and wetland design, interpretive signage and streetscape furniture design. This work integrates sustainable environment principles with urban design and landscape architecture, including WSUD principles.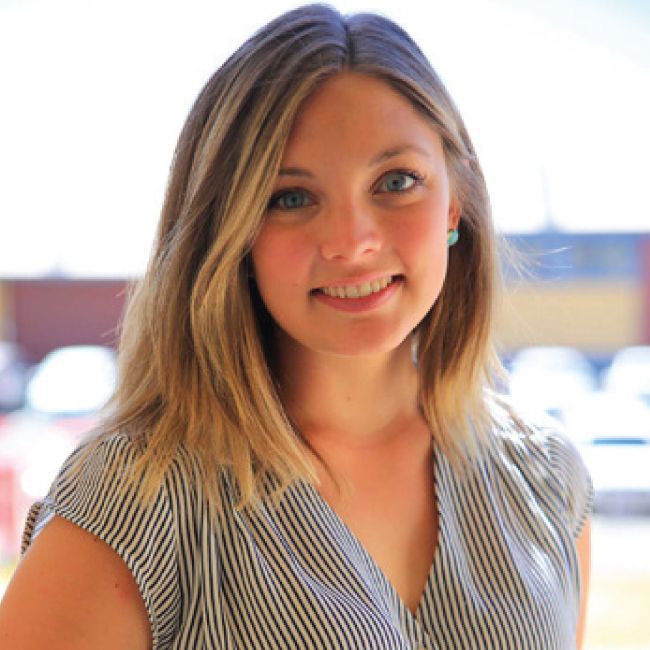 Hannah Lindsay
MLArch
Landscape Architect
Hannah is an imaginative Landscape Architect, who enjoys challenging the way people inhabit and engage with their environment, especially within an urban context. As well as her ability to produce computer generated and hand drawn graphics, Hannah brings a personal interest in the history and narrative to her work.
Read more
Since joining JBA in 2014 Hannah has worked on several projects including the City of Kwinana's Adventure Park, the Leap Start Child Care Centre Playspace and Shire of Kellerberrin's Centenary Park.
Hannah graduated from RMIT University Melbourne in 2013, during which time she completed a semester abroad at Arizona State University, USA. Before joining JBA, Hannah traveled through Europe, experiencing first hand many of the cultures and landscapes she drew inspiration from throughout her studies.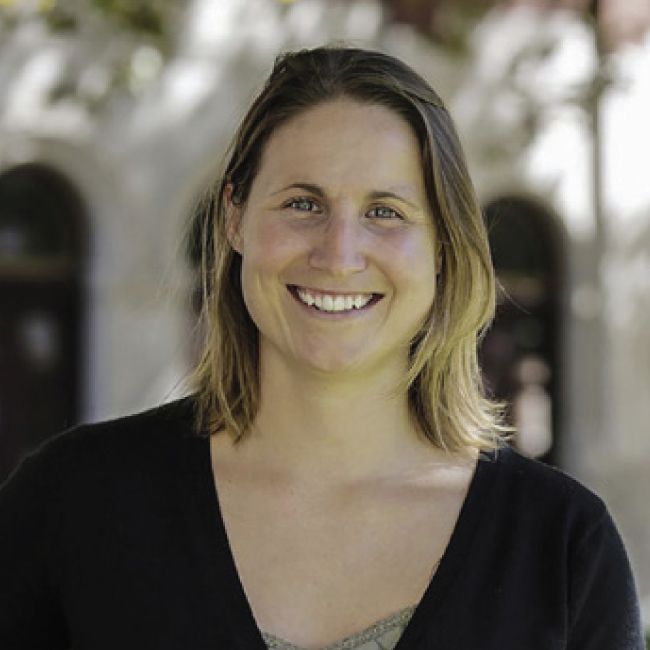 Robyn Renton
BLArch(Hons), AILA, CMLI
Consultant – Landscape Architect
Robyn is JBA's Senior Landscape Architect joining the company in 2011. In this position she manages projects from inception through to completion, undertaking concept and design development, detailed design, contract tendering and administration while also acting as client, community and stakeholder liaison.
Read more
Robyn has led many large-scale commercial landscape projects for JBA including; WGV by LandCorp a residential development in White Gum Valley, and Transfield's Sustainable Landscape Management Plans for Defence Bases in Perth. Robyn provides Landscape review services to the Metropolitan Redevelopment Authority the delivery arm of the State Government's planning portfolio. She has also been involved in the creation of a number of playspace projects including the City of Kwinana's Adventure Park, the Perth Cultural Centre Nature Based Musical Playspace and the Leap Start – Early Learning Child Care Playspace.
Robyn has worked on a wide range of projects from large scale hospital redevelopment, to public open spaces and small roof gardens in both public and private sectors in Perth and in the United Kingdom. Robyn is the Vice President of the West Australian branch of the Australian Institute (AILA), is an AILA Registered Landscape Architect and a Chartered Landscape Architect with the Landscape Institute (UK). Robyn graduated from the University of Western Australia in 2006 with Landscape Architecture honours.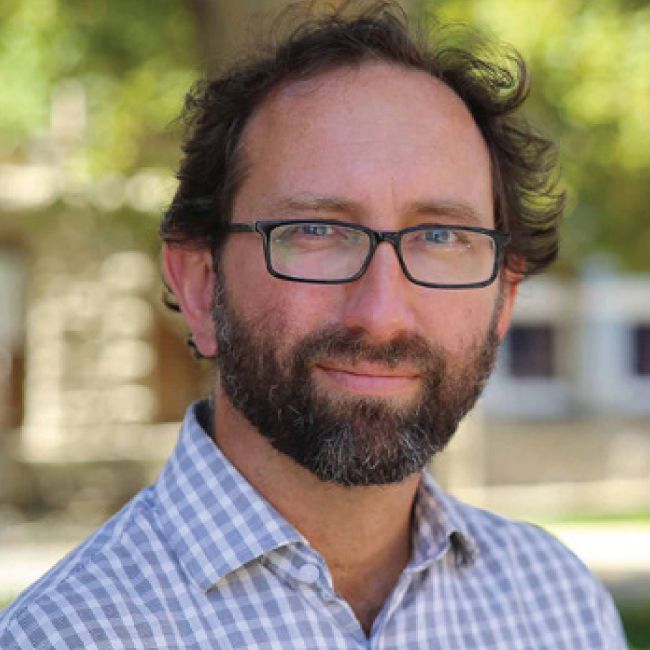 Mark Taylor
BEng, BSc, GSAP
Principal – Built Environment Sustainability
Mark Taylor is JBA's Principal Consultant for Built Environment Sustainability starting with the company in January 2015. Mark has worked on projects throughout Australia and has been involved in promoting newly emerging, holistic sustainability frameworks. He sees advocacy and education as part of the role of dedicated sustainability practitioner.
Read more
Mark moved to JBA after five years managing the Sustainability Group of the engineering consultancy firm Norman Disney & Young, in Perth. Mark's work has provided built form sustainability advice to a broad range of project types throughout Australia, particularly in the Perth area and in WA's North West. This includes work with the Perth Children's Hospital, the Rio Tinto Office and Remote Operations Centre in Perth and the new State Netball Centre in Wembley. Since joining JBA, Mark has led the sustainability certification of several high profile residential developments including Rosehill Waters by Handle Group and WGV by LandCorp.
JBA benefits from Mark's extensive work with the Green Building Council of Australia, not only consulting directly on Green Star Projects but also hosting and speaking at GBCA events, and sitting on the GBCA State Advisory Panel for WA. He advises on NABERS upgrades and other energy efficiency and retrofitting work. He also has project experience implementing the U.S. based LEED framework in WA.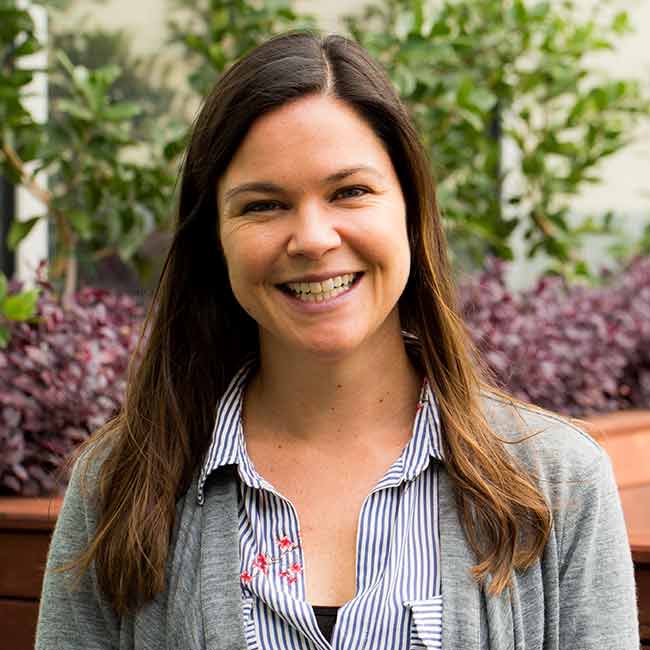 Melissa McGrath
BSc(Hons), GradCertUrbDesign
CONSULTANT – URBAN & SOCIAL SUSTAINABILITY
Melissa joined JBA in 2017 and she is a skilled researcher who has worked with Australian communities in a variety of contexts to solve complex environmental and land use issues.
Read more
Mel has a Graduate Certificate in Urban Design from the Australian Urban Design Research Centre at the University of Western Australia (UWA) and a Bachelor of Science with Honours in Geography from UWA. Melissa's focus is often on community engagement, trying to understand the barriers and drivers of behaviour change and supporting governance arrangements to better inform decision making, project implementation and policy formation.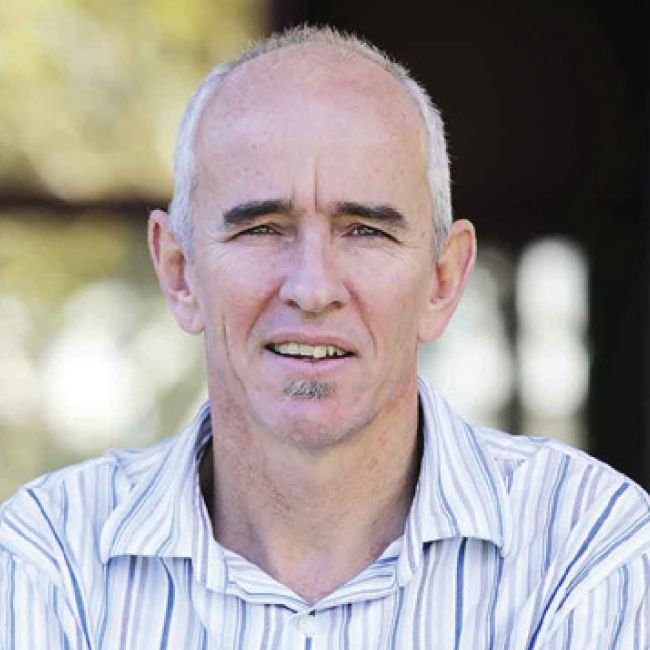 Dr Stewart Dallas
BEng(Civil), BSc(Hons), PhD
Consultant – Urban Water
Stewart is a Consultant in Urban Water matters working in the design, construction and project management of various water and wastewater related projects fro JBA since 2005.
His background in engineering allows JBA to embed innovative design into many of its projects with an emphasis on sustainability, water efficiency and recycling, and resource recovery.
Read more
Stewart has recently focused on investigating alternative water sources to service the non-drinking water demand for urban developments. This includes the planning of wastewater recycling schemes for both the Alkimos-Eglinton development and the Wungong Urban Water Project's regional recreational precinct on behalf of the MRA.
Stewart has also been involved with innovative stormwater reuse schemes incorporating community bores and WSUD systems. He currently chairs WA's Greywater and Wastewater Industry Group (GWIG) and is passionate about the need to do more with the State's most precious natural resource, water.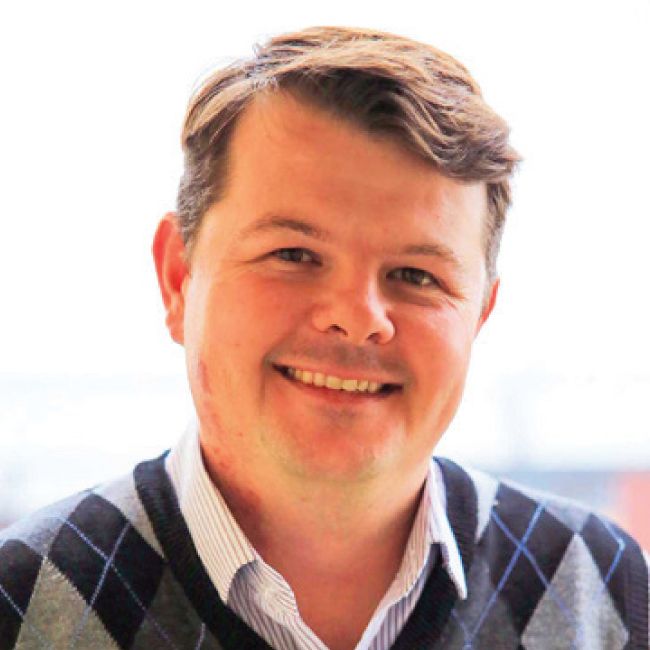 D'arcy Hodgkinson
BA (Broad)
Communications Manager
D'arcy is JBA's Communications Manager and has been with the company since June 2013. In this position D'arcy manages project communication strategies, the day-to-day corporate communications of JBA and the media commitments of Josh Byrne.
Read more
At JBA D'arcy has led high profile marketing campaigns for the likes of the Water Corporation, LandCorp, Department of Parks and Wildlife and the Metropolitan Redevelopment Authority. Stakeholder engagement and management has played a big part within each of these projects.
D'arcy is an experienced event manager and he has produced radio and television for a variety of public and commercial broadcast organisations. D'arcy is proficient in dealing with various content management systems as well as design software tools.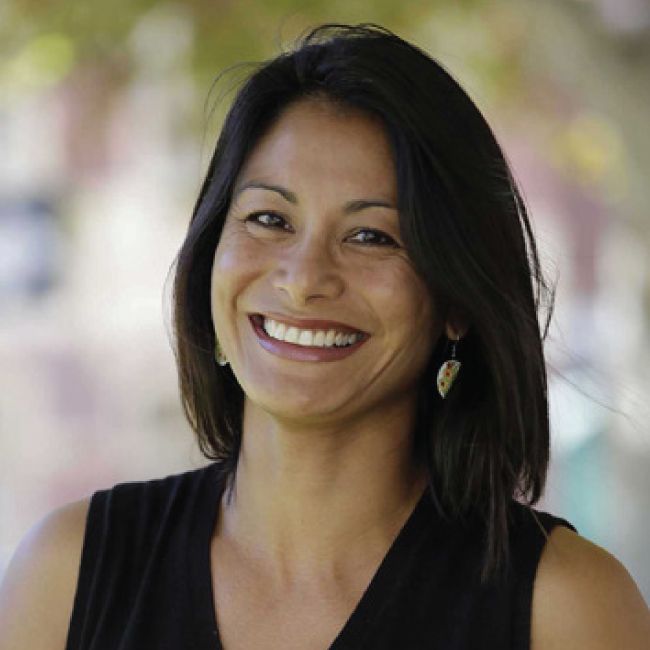 Geraldine Male
BCom(Acc), CPA
Finance & Administration Manager
Gerri is JBA's Finance and Administration Manager and has been with company since April 2012.
Read more
Gerri is a CPA with over 15 years management and financial accounting experience. Her previous roles saw her develop experience in financial modelling, business improvement processes and proficiency in a suite of various software applications.
Gerri's career spans a diverse range of industries, working for publicly listed and private companies, which has provided her with a broad commercial foundation to complement the JBA team.