JBA's strength lies in our ability to combine the skills of our multidisciplinary team to deliver a truly integrated service. Our staff are passionate and innovative professionals in their respective fields, while the organisation is committed to excellence through coordination and detail.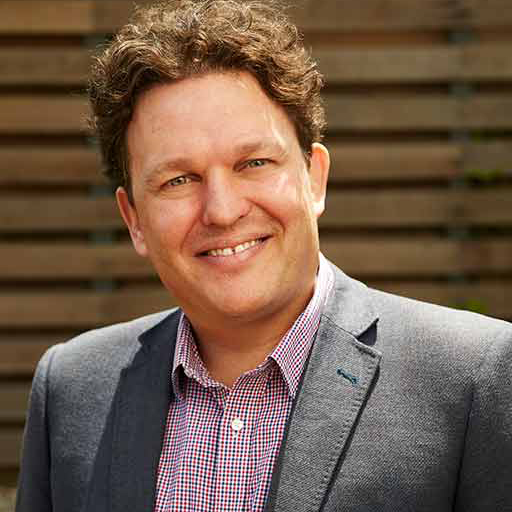 Dr Josh Byrne
BSc(Hons)(EnvSc), DipHort, PhD
Director
Josh is the Director of JBA and is a widely respected sustainability practitioner and communicator well known for his work on ABC TV's Gardening Australia program. He has a unique and integrated approach to environmental design, community engagement and environmental communication projects, with over 20 years experience in the landscape design, sustainability and media industries.
Read more
Josh regularly consults to West Australian state agencies such as Water Corporation, LandCorp and the Metropolitan Redevelopment Authority on matters relating to urban water management, environmental technology and design, and has contributed to projects around Australia.
Josh is a Research Fellow with Curtin University's Sustainability Policy Institute and the CRC for Low Carbon Living, and an Adjunct Associate Professor with the School of Civil and Environmental Engineering at the University of New South Wales. His research activities span high performance housing, water sensitive design and sustainable urban developments.
Josh is a recipient of the Australian Water Association's WA Water Professional of the Year Award, Murdoch University's Distinguished Alumni Award for Science and Engineering and the WA Planning Industry of Australia Planning Champion Award. He is Patron of the Conservation Council of WA and Sustainable Gardening Australia, an Advocate for the national collaborative 202020 Vision urban greening initiative and an Ambassador for the Living Smart household sustainability program and Nature Play WA.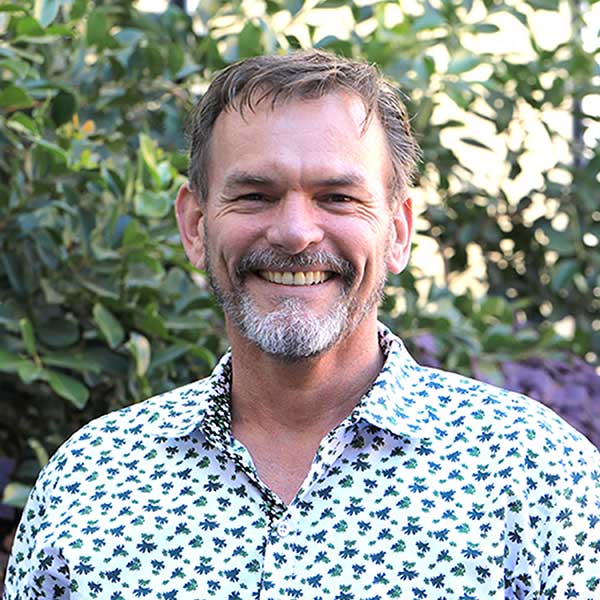 Morgan Gillham
General Manager
Morgan Gillham is JBA's General Manager overseeing the day-to-day operations of the company and its work streams. Morgan commenced work with the company in 2010 and as JBA's Senior Project Manager he has delivered numerous high profile projects for various Federal, State and Local Government Departments.
Read more
Morgan worked on the Sustainable Landscape Management Plans for the Department of Defence, the MRA's Perth Cultural Centre Revitalisation Project, which encompasses the Urban Orchard, the Urban Wetland and Musical Playspace, and a number of important water efficiency projects for the Water Corporation.
Morgan's passion for bespoke nature based playspaces is evident in his work on the Kwinana Adventure Park, the Yallingup Foreshore and school nature play areas with the Department of Education.
Morgan has has specialist expertise in commercial irrigation and hydraulic systems, which ensures that JBA's fit for purpose irrigation systems are designed for maximum efficiency, benefiting our clients and the landscapes they service.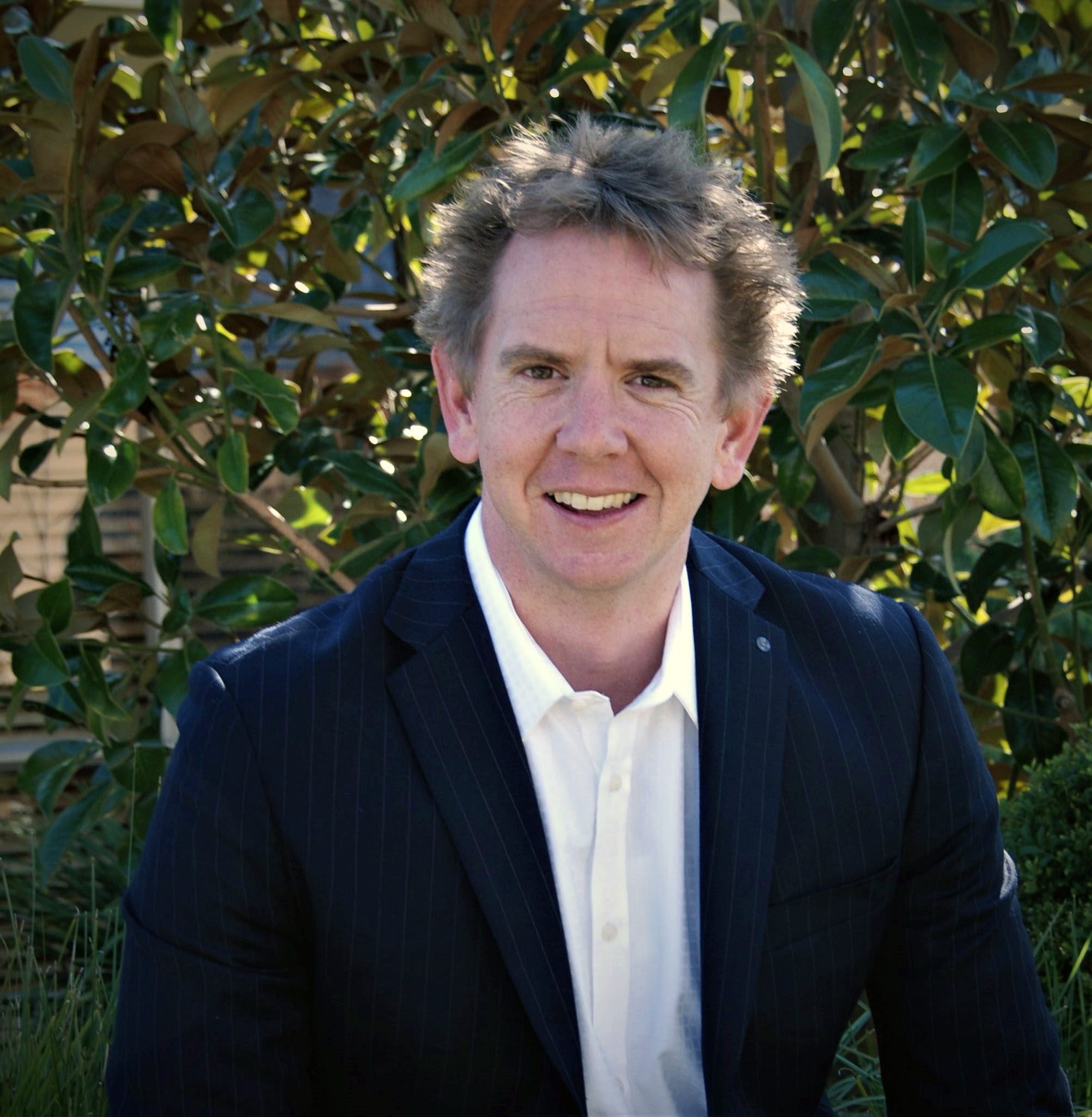 Paul Verity
BLArch, AILA
Principal – Landscape Architecture and
Urban Design
Paul's work intertwines the disciplines of Urban Design and Landscape Architecture. He comes from a strong theoretical research base and he lectured in Landscape Architecture, Urban Design and Environmental Systems at the University of Western Australia.
Read more
This multidisciplinary perspective enables Paul to combine lateral and critical thinking with design and scientific principles to foster designed outcomes that benefit the client, community, and the environment at large.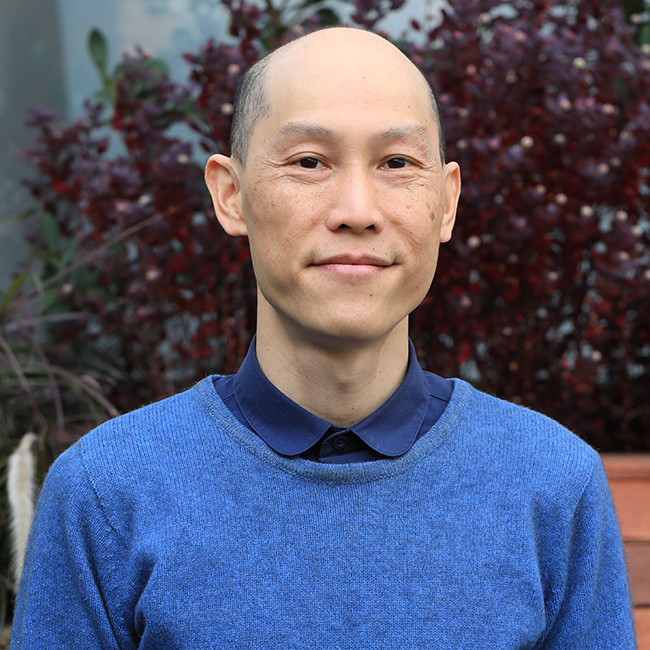 Vincent Chan Kun Wa
BEnvDes, BArch
Senior Landscape Architect
Vincent has a background in architecture and over 10 years experience as a landscape architect working on major projects in Australia and New Zealand. He has a strong understanding of the significance of maintaining the character and locality of a project while addressing the expectations of the client and the local community.
Read more
Vincent has skills in master planning, urban and wetland design, interpretive signage and streetscape furniture design. This work integrates sustainable environment principles with urban design and landscape architecture, including WSUD principles.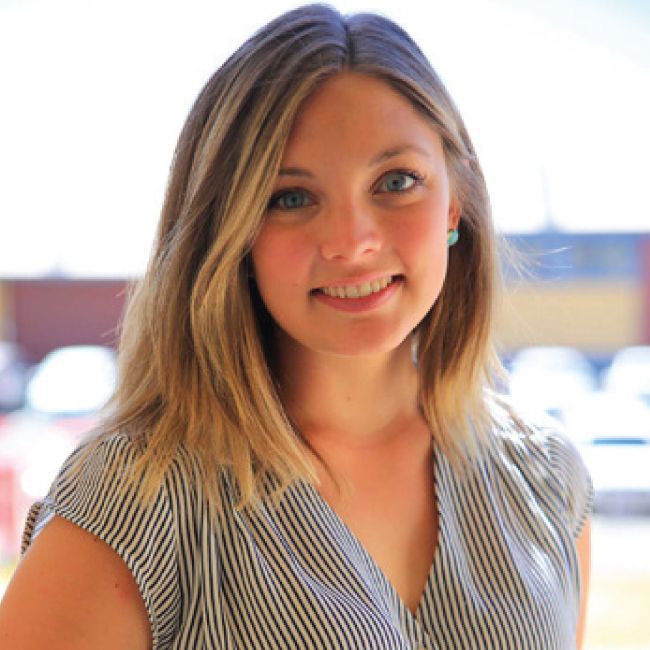 Hannah Lindsay
MLArch
Senior Landscape Architect
Hannah has been with JBA since 2014 and her unique combination of creativity and her attention to detail make her one of JBA's most valuable design leads.
Read more
Hannah's thoughtful approach to site and context analysis, combined with a passion for creating unique spaces has seen her quickly become an integral part of the landscape design team.
Since working with JBA Hannah has developed a strong sense of responsibility to design for environmentally sustainable outcomes, adding to her passion for culture and heritage. She is an excellent communicator and has a great rapport with project stakeholders. Hannah is methodical in her approach yet has a flare for creating distinctive spaces with her own unique style.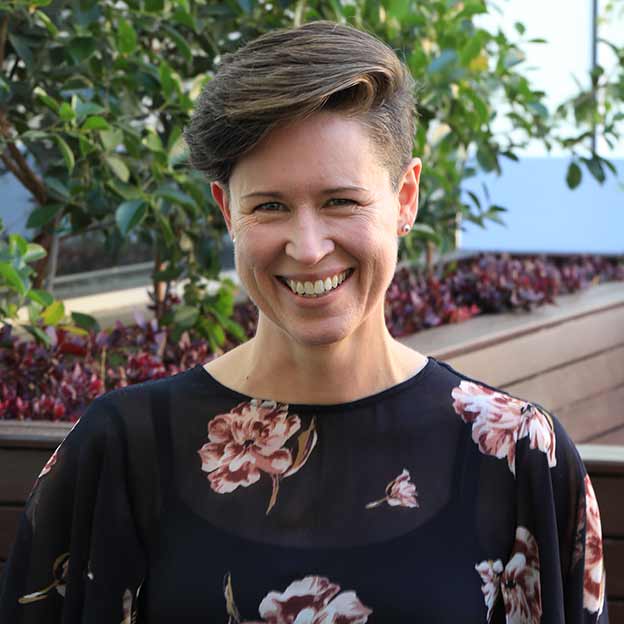 Michal Carder
BLArch
Graduate – Landscape Architect
Michal has a diverse background that includes experience within the horticulture industry and a long term career within the finance sector. Her completion of a Bachelor of Landscape Architecture at the University of Western Australia was the culmination of a longstanding desire to direct her career into an industry that is personally meaningful and can make a valuable and dynamic contribution towards thriving ecological and social environments.
Read more
Michal has a deep enjoyment and flair for research, history and imbuing design with a sense of place. She has a strong knowledge of West Australian, Australian and exotic plants and its use within the Landscape, as well as a passion for sustainable and ecologically sensitive design and their role in conserving and growing our urban, suburban and rural eco-systems. Many of Michal's university design projects focused on developing local eco-systems, vibrant community areas and art based programs.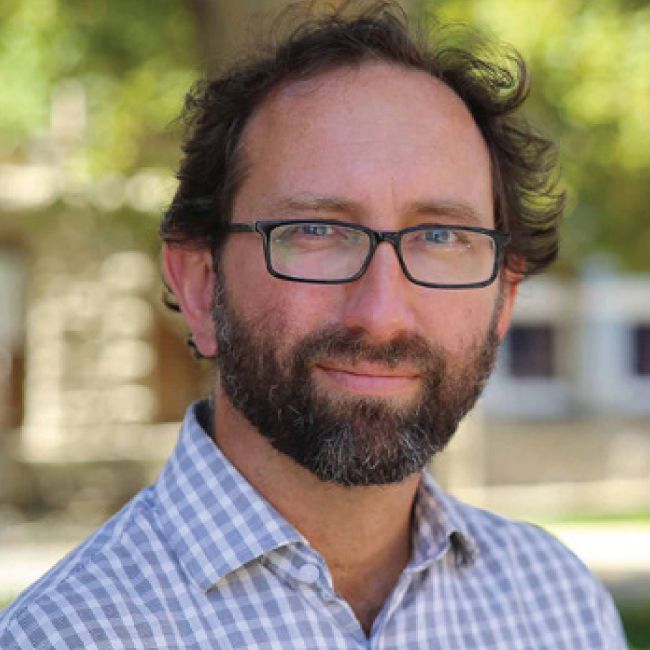 Mark Taylor
BEng, BSc, GSAP
Principal – Built Environment Sustainability
Mark Taylor is JBA's Principal Consultant for Built Environment Sustainability starting with the company in January 2015. Mark has worked on projects throughout Australia and has been involved in promoting newly emerging, holistic sustainability frameworks. He sees advocacy and education as part of the role of dedicated sustainability practitioner.
Read more
Mark moved to JBA after five years managing the Sustainability Group of the engineering consultancy firm Norman Disney & Young, in Perth. Mark's work has provided built form sustainability advice to a broad range of project types throughout Australia, particularly in the Perth area and in WA's North West. This includes work with the Perth Children's Hospital, the Rio Tinto Office and Remote Operations Centre in Perth and the new State Netball Centre in Wembley. Since joining JBA, Mark has led the sustainability certification of several high profile residential developments including Rosehill Waters by Handle Group and WGV by LandCorp.
JBA benefits from Mark's extensive work with the Green Building Council of Australia, not only consulting directly on Green Star Projects but also hosting and speaking at GBCA events, and sitting on the GBCA State Advisory Panel for WA. He advises on NABERS upgrades and other energy efficiency and retrofitting work. He also has project experience implementing the U.S. based LEED framework in WA.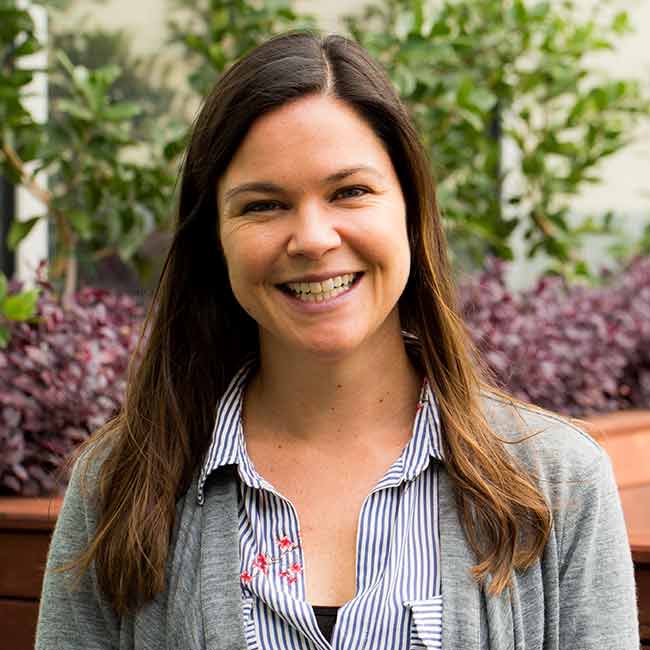 Melissa McGrath
BSc(Hons), GradCertUrbDesign
CONSULTANT – URBAN & SOCIAL SUSTAINABILITY
Melissa joined JBA in 2017 and she is a skilled researcher who has worked with Australian communities in a variety of contexts to solve complex environmental and land use issues.
Read more
Mel has a Graduate Certificate in Urban Design from the Australian Urban Design Research Centre at the University of Western Australia (UWA) and a Bachelor of Science with Honours in Geography from UWA. Melissa's focus is often on community engagement, trying to understand the barriers and drivers of behaviour change and supporting governance arrangements to better inform decision making, project implementation and policy formation.
Tom Wheeler
Sustainability Officer – Built Environment Sustainability
Tom started at Josh Byrne & Associates (JBA) in 2018 as an intern before joining JBA's Built Environment team. Tom has experience in innovative and sustainable potable water supply solutions and has been pivotal in the implementation of solar powered water treatment units in the Indo-Pacific region. Tom was recently awarded the WA Australian Water Association Student Water Award for his work on these projects.
Read more
In 2018 Tom won an Australian Department of Foreign Affairs and Trade Friendship grant to implement a sustainable water supply solution with a holistic approach of eliminating single-use plastic in a school in Indonesia. Tom is leading the project and his aim is to provide 526 students with fresh water and reusable water bottles, as well as providing waste and composting education to children.
At JBA Tom has been working on the WGV Waterwise Development Exemplar (WGV-WDE), a project that is targeting a 60% reduction in mains water consumption across its various typologies. Tom is quantifying the scheme water savings to help determine the performance of the various water-based initiatives (technical, operational and behavioural).
Tom is working on strategies and corporate carbon reduction plans to help councils reduce their carbon emissions to become carbon neutral, including the development of a carbon inventory calculator to make the process easier.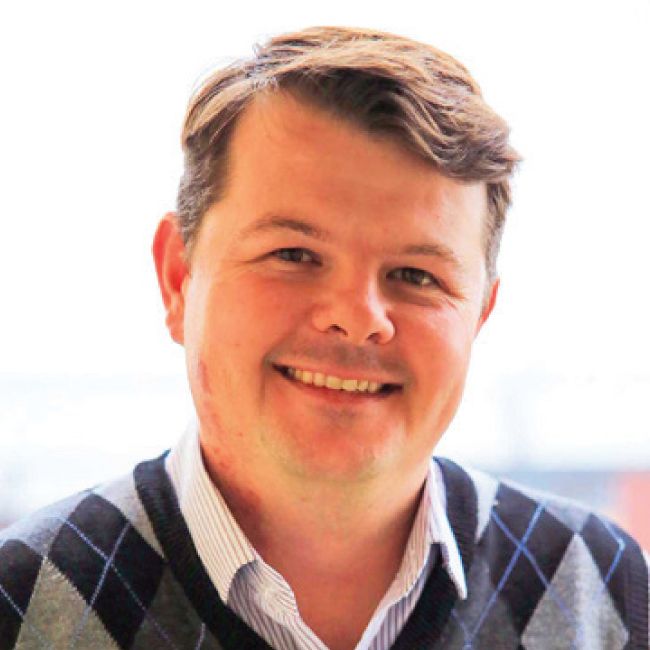 D'arcy Hodgkinson
BA (Broad)
Communications Manager
D'arcy is JBA's Communications Manager and has been with the company since June 2013. In this position D'arcy manages project communication strategies, the day-to-day corporate communications of JBA and the media commitments of Josh Byrne.
Read more
At JBA D'arcy has led high profile marketing campaigns for the likes of the Water Corporation, LandCorp, Department of Parks and Wildlife and the Metropolitan Redevelopment Authority. Stakeholder engagement and management has played a big part within each of these projects.
D'arcy is an experienced event manager and he has produced radio and television for a variety of public and commercial broadcast organisations. D'arcy is proficient in dealing with various content management systems as well as design software tools.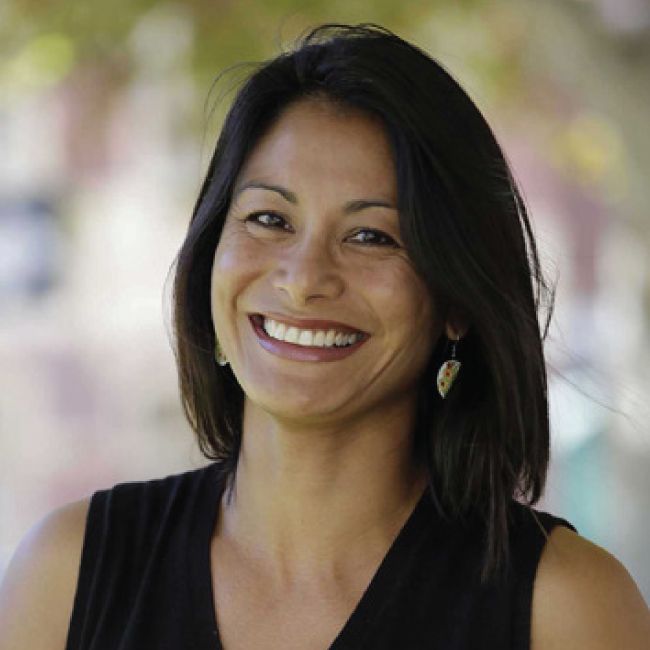 Geraldine Male
BCom(Acc), CPA
Finance & Administration Manager
Gerri is JBA's Finance and Administration Manager and has been with company since April 2012.
Read more
Gerri is a CPA with over 15 years management and financial accounting experience. Her previous roles saw her develop experience in financial modelling, business improvement processes and proficiency in a suite of various software applications.
Gerri's career spans a diverse range of industries, working for publicly listed and private companies, which has provided her with a broad commercial foundation to complement the JBA team.