We've made it easy for you to pay by using PayPal – simply use your credit/debit card or your own PayPal account. Prices below do not include shipping.
If you would like Josh Byrne to personally sign or dedicate the books in your order, please be sure to note the details in your Paypal check out 'Special Instructions' box.
Books
Small Space Organics by Josh Byrne
This intensely practical, down-to-earth and inspiring book is an instruction manual for creating your own productive, water-sensitive, organic oasis — however small your garden space might be. Josh demonstrates how you can successfully incorporate lifestyle with sustainability by taking a holistic, sophisticated approach. His own small garden space integrates organic food production, urban wildlife habitat and water-conservation strategies – such as grey water reuse and rainwater harvesting for household use and irrigation – with outdoor living areas.
Published: 2013
Price: $35.95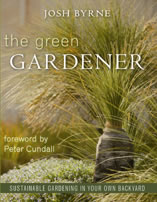 The Green Gardener by Josh Byrne
More and more people are looking for practical ways to do something about critical environmental problems such as global warming, water shortage, the loss of biodiversity, and chemical-laden food. In this timely and very down-to earth book, Gardening Australia presenter Josh Byrne shows how you can contribute to a cleaner, greener world in your own backyard.
Published: 2006
Price: $35.00
DVDs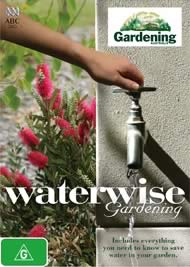 Gardening Australia Waterwise Gardening DVD
Being waterwise in the garden is the way of the future for Australian gardeners and Gardening Australia is here to help with this informative and inspirational DVD. It shows you how you can still have a beautiful and successful garden by making some simple changes to help maximise the benefit of every drop of water on your garden.
Price: $25.00